Update: Hi-Res version added. Initially simplistic looking, it's actually a very stealthy homage to the original Scream series poster artwork. Here's why…
The first Scream featured a close-up of Casey Becker (Drew Barrymore). Scream 2 featured half-faces of Sidney (Neve Campbell) and Maureen (Jada Pinkett) while Scream 3… sorta did its own thing (in more ways than one). But now with the fourth entry, it's time for the face of the franchise, Ghostface, to step up and take the spotlight.
Not just a simple photojob like the sales-art poster, it appears to be a computer airbrush job. Well done, Dimension.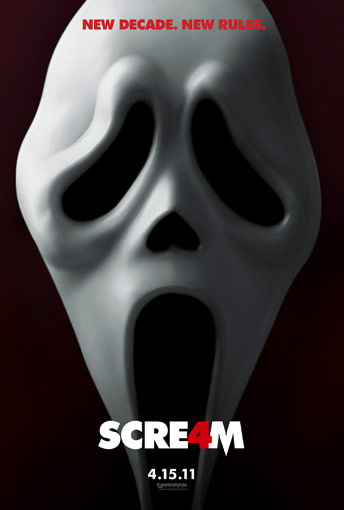 Source: News In Film