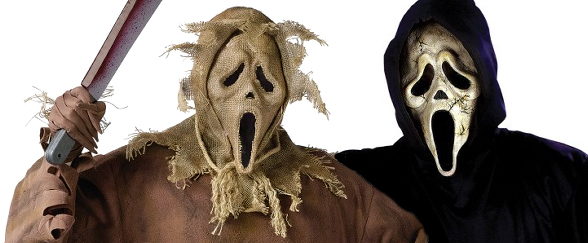 It certainly appears to be a possibility, as hinted by the great Wes Craven. We've learnt that Scream 4 prop master J.P. Jones has been in contact with Fun World, the manufacturer of the commercially available Ghostface masks. A talk took place. A special package was sent. And today, the ever entertaining Wes Craven posted an image of his cute lil' cat with some killer masks we've never seen before. There's the classic mask, but also Scarecrow Ghostface and Zombie Ghostface.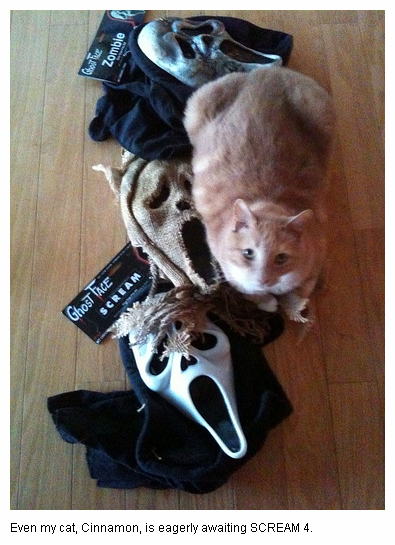 Kevin Williamson has stated that it's possible there could be more than one mask used in Scream 4. So hopefully these variants on a familiar theme will be used, but keep this filed under "maybe" for now. These are actual costume releases for the near future that production is simply taking a look at right now.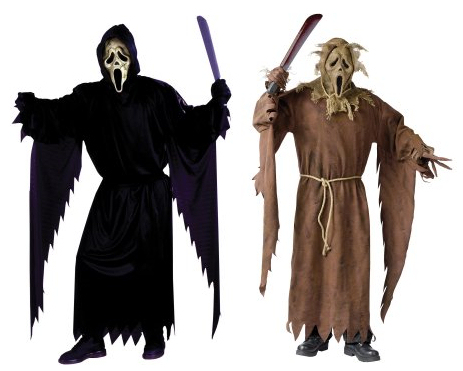 The Zombie resonates due to its similarity to the beat-up mask used in Rob Zombie's Halloween (which is set to be an object of ridicule in Scream 4). The Scarecrow? A nice burlap throwback to Friday The 13th Part 2. What do you screamers think?
Source: Scream-Trilogy, various linked