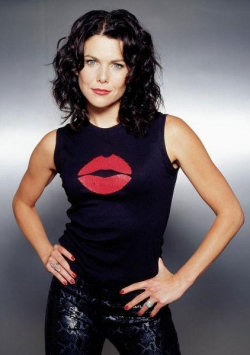 We've never heard of the news source until now, so can't get a feel for their reliability. We're going with it because it rings true to past Scream casting choices, but always remember: if it ain't dropped by Variety, doubt its sobriety.
Apparently Lauren Graham is the latest to join in on the Scream 4 fun. Graham previously provided witty wisdom as part of TV's Gilmore Girls – last decade's snappy answer to Dawson's Creek, and was very, very naughty in Bad Santa.
If the casting tip pans out, we would pinpoint her as playing Jill's mother Kate.
Source: Ghouls On Film