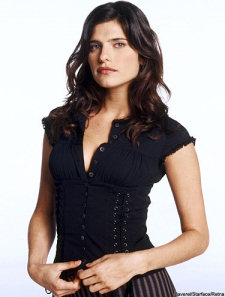 This is why Wes Craven preaches for fans to wait for official word. So much can happen, or not happen, and the result is often unfair c0mparisons of what could have been. Such is the case with Lake Bell, whom once unofficially announced, we couldn't have imagined anyone better in the Deputized shoes of Judy Hicks.
Sucks: Scheduling conflicts with my current gig means I cant do #Scream4! (Hey horror bloggers, I know who the killer is…) #i'llnevertell
No word yet on who will ultimately get the role, but we suspect it'll be someone of equal caliber.
Source: lakebell