Neve Campbell gets more elegantly beautiful with age. Here she is with a new hairstyle and alongside cameoing Access Hollywood host Nancy O'Dell returning from Scream 2 and 3. Some preliminary footage (most likely second-unit) appears to have been shot today. More with comments from O'Dell below.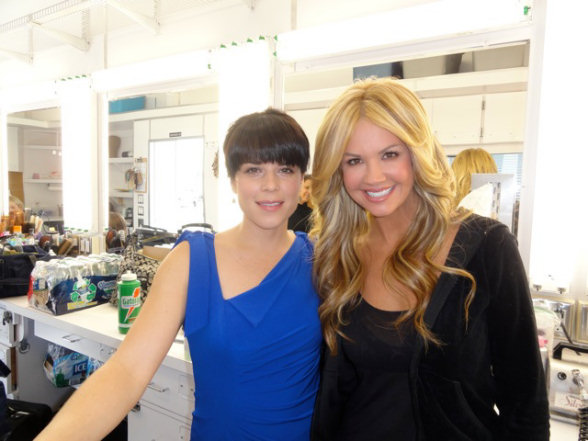 Have a scene in Scream 4! 1st day of filming today.Can show ya this photo but that's it! (-: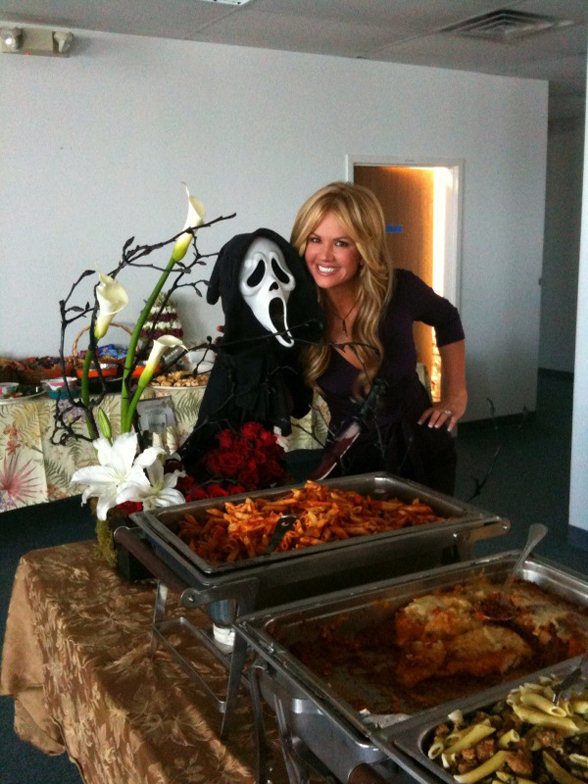 On the set of Scream 4 shooting a scene! Check out this hilarious catering decor!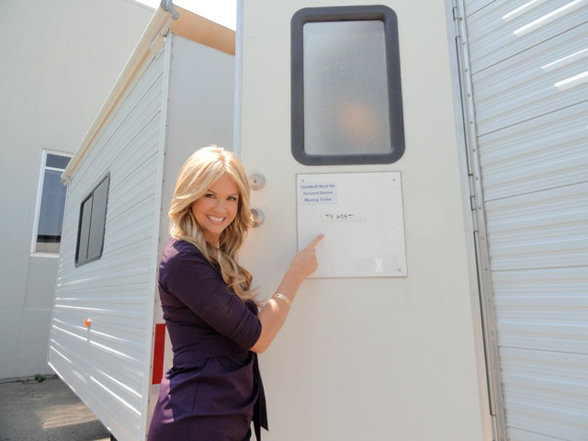 Exciting! Scream the movie is back! On the set of Scream 4 playing what else…a tv host
(-:
Source: Nancy O'Dell