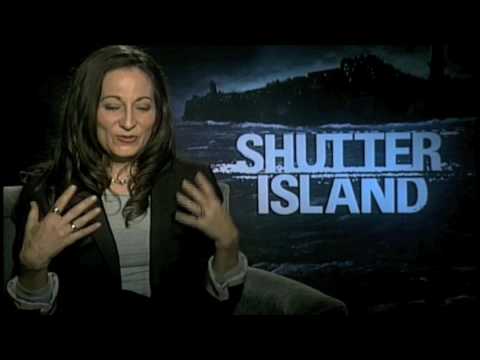 Who is Laeta Kalogridis? She's a screenwriter who did last minute rewrites on Scream 3.
UCLA alumna Laeta Kalogridis MFA '94 (screenwriter and producer of Shutter Island and Avatar) will be honored during the UCLA School of Theater, Film and Television (TFT) Festival of New Creative Work 2010. She will be presented with the Distinguished Achievement in Screenwriting Award during the Screenwriters Showcase on Monday, June 7 2010 at 7:30 p.m.

As one of Hollywood's leading and in-demand screenwriters and producers, Kalogridis has penned the scripts of the sci-fi, fantasy and horror films Avatar, Scream 3, Tomb Raider, Something Wicked This Way Comes, Night Watch and Alexander. She has also served as executive producer on television series including Birds of Prey and Bionic Woman…

Born in Florida, Kalogridis attended Davidson College and University of Texas at Austin, prior to UCLA. She is currently working on an adaptation of Ghost in the Shell for DreamWorks and Steven Spielberg.
Source: Pretty-Scary