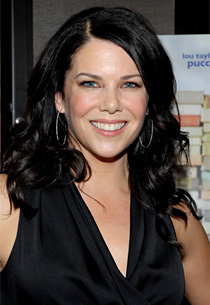 It appears Lauren Graham has left Scream 4 and with it, the potential to be the next Maureen Prescott… or Mrs Loomis.
According to my aforementioned little birdie close to the set, Lauren Graham is no longer in "Scream 4? due to date conflict and script changes.

Please, please stop weeping.

Who would you like to see take her place as Kate, the mother of Emma Roberts' character Jill Kessler? (As if anyone could.) Who do you think will be the next cast member to get the ax? Maybe "Scream" is going uber-meta and killing off the entire cast before the movie is barely into production.
The tip comes from the source that originally broke the casting news. Not 24 hours later, Graham herself confirmed it on The Tonight Show (video here). If true, the pointed reference to the script could simply mean those ever dreadful "creative differences". Scream 3 suffered from rewrite hell, but everything has indicated Scream 4 to be a smoother sail with Kevin Williamson back at the word processor.
Source: Ghouls On Film