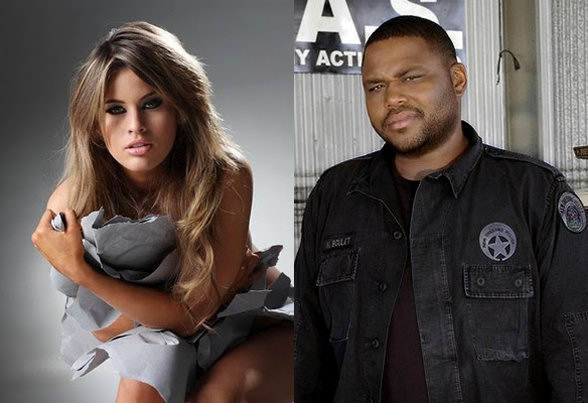 Entertainment Weekly's PopWatch have listed Anthony Anderson and Marielle Jaffe as cast members in Scream 4. Curiously, the article is about rumoring Lauren Graham as possible cast when she already confirmed the other night on Leno that she's on board, while Jaffe and Anderson are mentioned as afterthoughts.
Jaffe is a model-turned-actress recently seen in Percy Jackson & the Olympians and we presume would play skank-edged Olivia while Anderson, already a slasher vet from Urban Legends (2000) and late of Law & Order, would most fit the role of Detective Hoss, a cop bred from pop-culture like CSI.
Update: Thanks to casey_99 over at IMDB for the following tip: according to Marielle Jaffe's Facebook page now that the news is out there, she has posted the following confirmation:
BAH! I can finally talk about it! Word is out and more news to come shortly! I will be staring as a lead in the new Scream 4 releasing in theaters April 11, 2011. Leaving to film all summer! Thank you Lord for blessing me with this amazing opportunity and thank you to everyone out there who has been supporting me all a…long. You all are wonderful! This little light of mine- I'm gonna let it shine.
Source: EW PopWatch