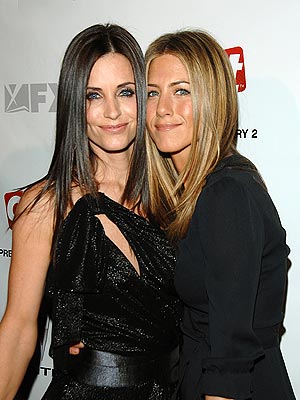 A rumor started by a trashy tabloid that shall go unnamed (no, it wasn't Gale Weather's Top Story!) has named Courtney Cox's former Friends co-star Jenifer Aniston as the opening victim in Scream 4.
In just 24 hours the wild winds of the internet have blown the item far and wide, even making it onto at least one entertainment tv show, we're informed.
But you can count this one out. Expect a laundry list of famous names to be linked to the opening scene whether based in fact or fiction – as has been the case with the previous sequels.
We all know the first cut is the deepest. So which actor or actress would you pick to receive the distinction of playing a Scream 4 opening victim?