The following photos taken in the Burn Park area provide more context to the Day One Videos now that we can clearly see who's driving the SUV…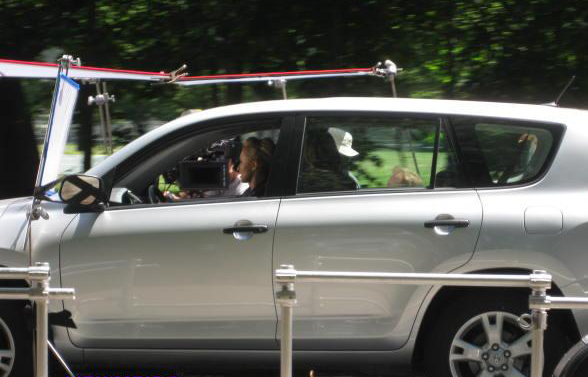 Yes, that's Hayden Panettiere behind the wheel, a.k.a. Kirby Reed.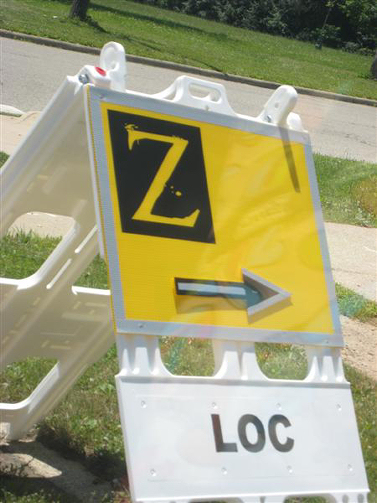 Outside of shooting perimeter, it's simple unassuming "Z", the most boring letter of the alphabet.

…But inside, it's another story. Note the Scre4m chairs. Looks like Hayden P. and some cast members over there in the sun – and is that Wes Craven in khaki?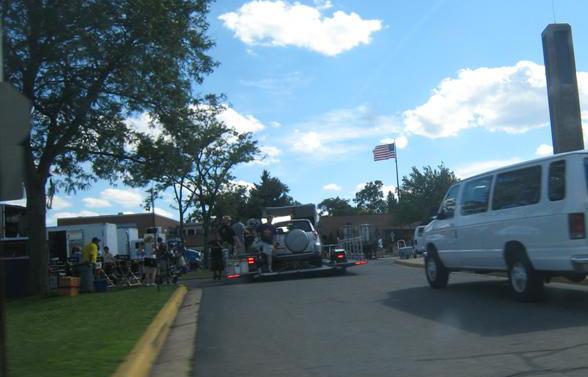 Shooting continued on, long into the day…
We have cropped these photos to give them better composition and close-up of the main areas of interest, but you can find the original images and some others at our good friends Before The Trailer. Just hit the source link below.
Source: Before The Trailer