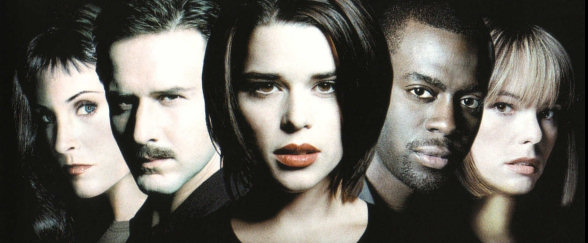 "Where can I get a Scream 4 Poster?" is the number one burning question we get, hands down. Outside of the official tweet contests, the answer is… right here. We have partnered with Amazon.com to deliver a centralized location for Scream-Trilogy.net visitors to access all Scream-related items through the online giant.
Right now the Scream 4 poster is available in two flavors:
$9.95 (small, 11×17)
$18.99 (large, 27×40).
In our store you'll find the Scream movies on DVD, soundtrack CDs, Ghostface costumes, figurines, and posters. We'll be keeping the store up-to-date to reflect what is new or deleted from stock. So even if you're not out for some merch, it's worth a visit to see what's currently out there in the market.