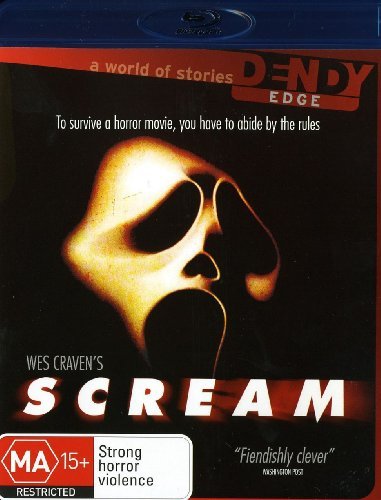 Alliance/Universal will release the Scream Franchise Collection onto Blu-Ray in Canada on August 10th. Dedicated special features are unlikely, as the company are known to release straight upgrade ports of titles in their library. It's entirely possible the strange name is to allow room for a revamped trilogy-titled set once the inevitable USA new boxset gets its act together.
RRP is $39.99 but Amazon.ca have a pre-order price of $27.99 (now, that's in Canuck dollars).
The Scream trilogy are already available on BD format in various parts of the globe either in full or in part (Australian release of part one pictured), offering gorgeous high-definition transfers that need to be seen to be believed.
Product Link: Amazon.ca