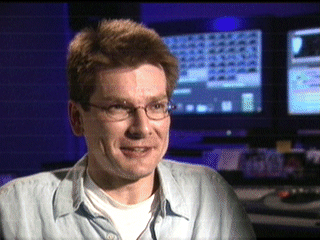 A core member of Team Scream as far as the original trilogy went, editor Patrick Lussier will not be back for Scream 4 due to his directorial projects. Here's what he had to say.
BD: And one last thing before they wrap me up – Scream 4, are you involved?

PL: No, no involvement at all. They're all shooting it right now, and I'll be on Drive Angry until the end of the year. I think everyone else is back though. It just didn't work out, time-wise, but I know Wes will do an amazing job and it will be a really fun movie.
And here is the trailer for Lussier's Drive Angry 3D:
Source: Bloody Disgusting