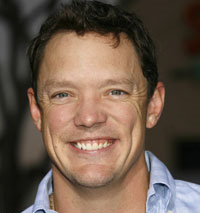 Not news per se but always a thrill to read "dead' cast members commenting on Scream 4.
There's a re-boot of "Scream" going on. What do you think?

"I think it's cool that they got everyone back. I'm happy for them! I will probably eventually see it."
Hey, at least the interviewer didn't make the bonehead move of asking him if he was coming back.

Source: The Frisky