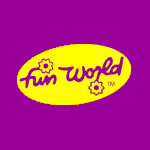 The master of the tease, R.J. Torbert of Fun World is back with some tweet-sized tidbits to tantalize your Ghostface-soaked minds.
"More communication today to the set of Scream 4. An interesting scene to be expanded and filmed next week. Things are happening."
"Fun World to send additional product to the set. Telling you what it is would spoil the fun."
Can you decipher the cryptic comments? Post your guesses on the scene below! Inspired to pose our own devilish riddle to you, what is one true hidden fact to be gleamed?