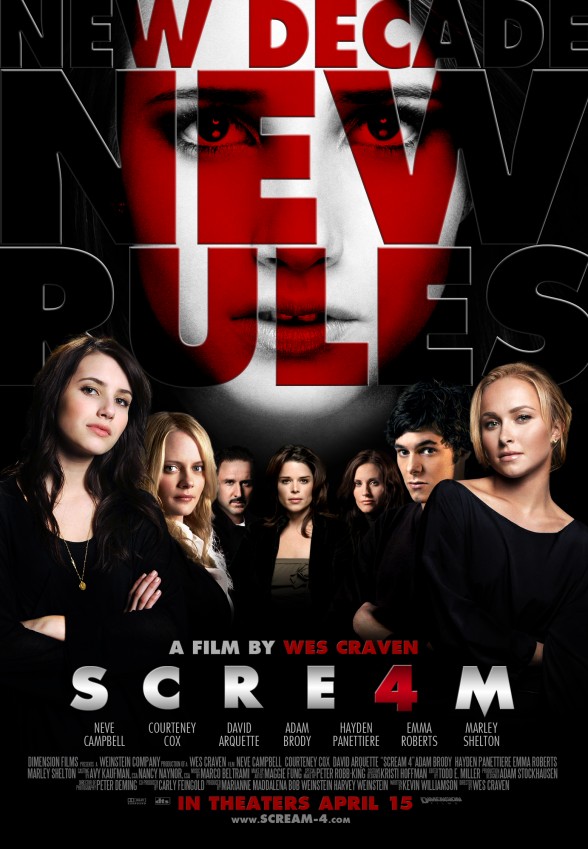 P.L. Boucher is back with a new update of his incredible Scream 4 fan poster that brings the confirmed cast members to the forefront.
We were among the first to champion his artwork, which was widely reported as "official" by apparently astute reporters who at least have an eye for quality if not a head for research. Boucher recently did an enlightening Q&A with Scream Franchise Examiner.
Click the poster for hi-res.