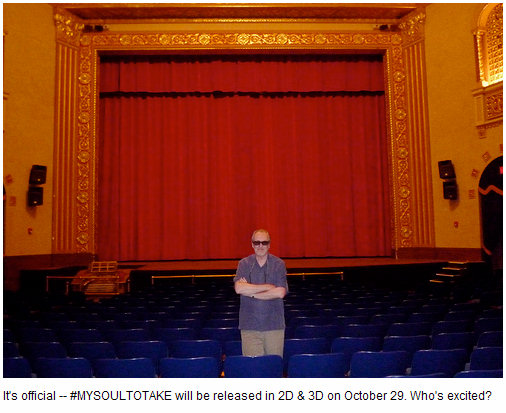 Wes Craven has shared some great news via Twitter – a release date for his most recent horror film My Soul To Take. Fans wanting to get a feel for how the master's directing skills have developed prior to Scream 4 will want to check it out come Halloween this year – which come to think of it makes it the perfect "bridge" movie between now and April.
My Soul To Take which will hit theatres in both 2D and 3D (post-converted) formats tells the story about the legend of a serial killer who returns to the small town of Riverton to murder the seven children that were born the night he allegedly died. Sixteen years after his death, members of the community begin to disappear.
It's hard to sum up an original beast like this sounds to be, but consider it A Nightmare On Elm Street meets Final Destination.