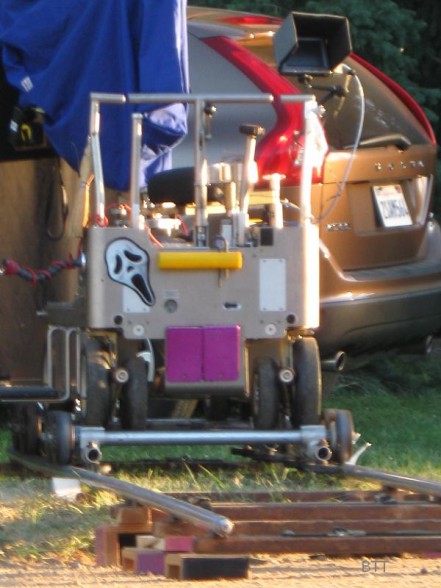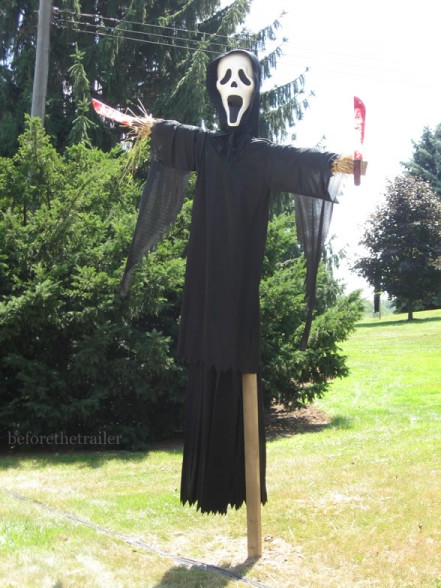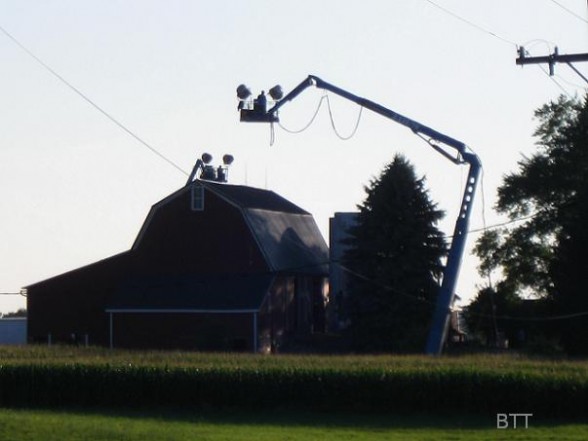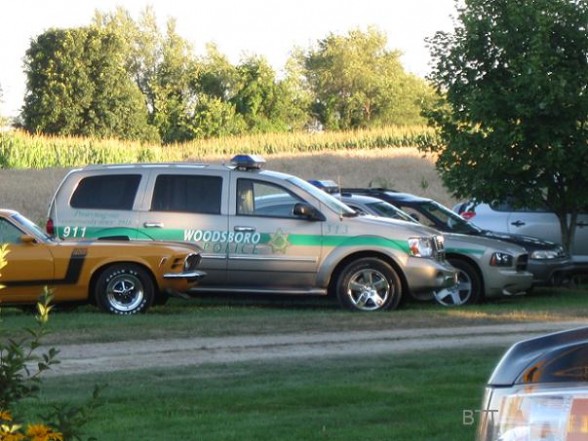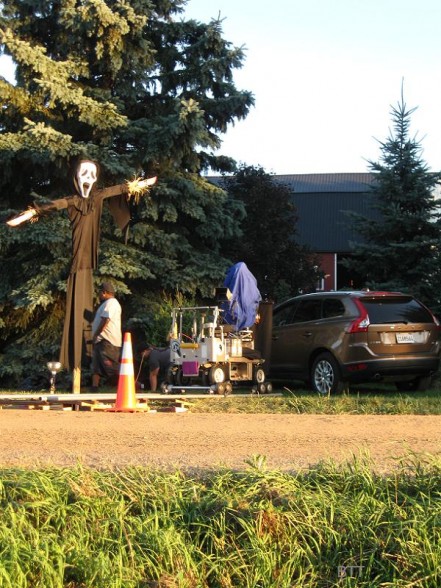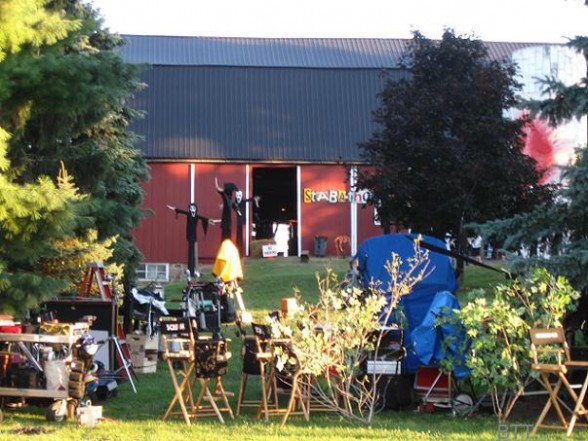 According to reports, here's the lowdown on the Barn. Warning: if true, this is a huge download of Scream 4 info.
This last photo was taken on the 21st. According to Timothy the pic is a Ghost Face Scarecrow in front of the barn set on Saline Waterworks Rd earlier today, looks like they are setting up/filming a part scene and these scare crows were all over the property along with party lights strung up.

Updated information: Looks like the setting is a Stab-A-Thon party, they started shooting after dark with Courtney Cox arriving in the gold car to the party, there was lots of extras in the party that where dressed as the Ghost Face killer, Courtney was filmed putting on the Ghost Face mask as she exited the car to sneack into the party. Thanks again Tim for going out there!!
Source: Before The Trailer