Here are some surplus Scream 4 shoot photos that looked interesting.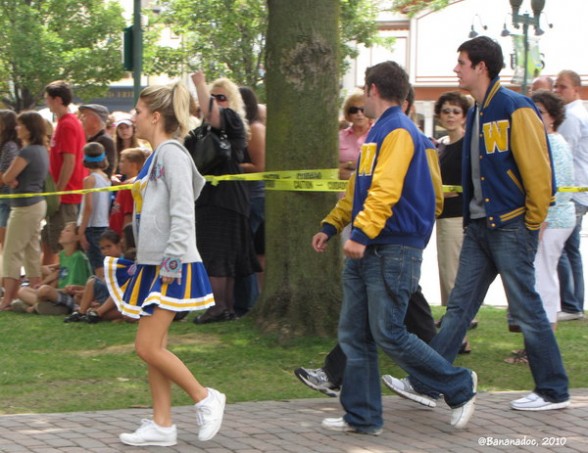 It's a whole bunch of new Steves. So he actually did play football – it wasn't just a cool jacket.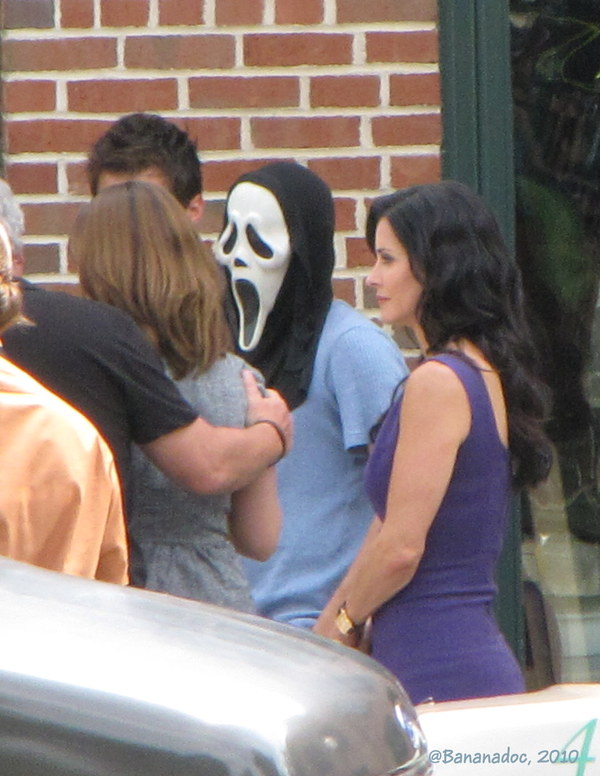 In a shocking plot twist, Ghosface, hurt by the economy, can only afford a mask this time round.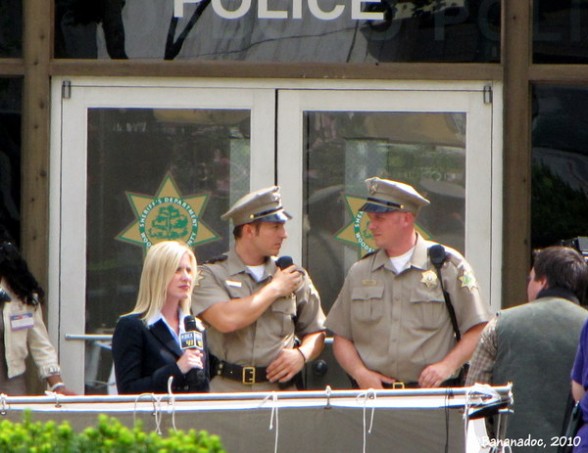 We smell an official police statement, with much belt-adjusting which imbues confidence in the community.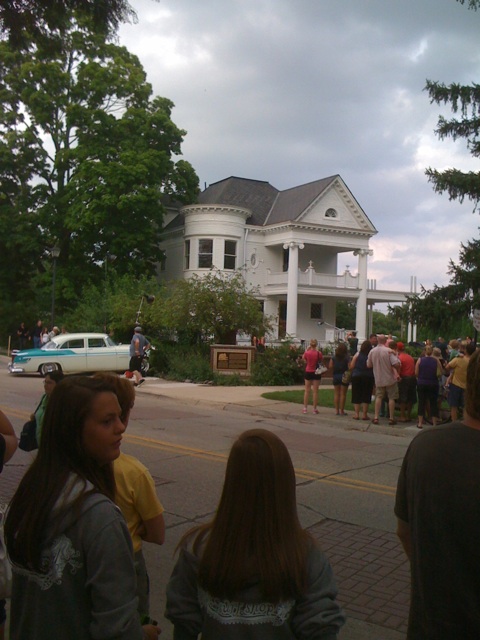 Whose house is this, the mayor of Woodsboro's? Doesn't seem to be the Prescott House, though that had an extended landing around the side/back in Scream.