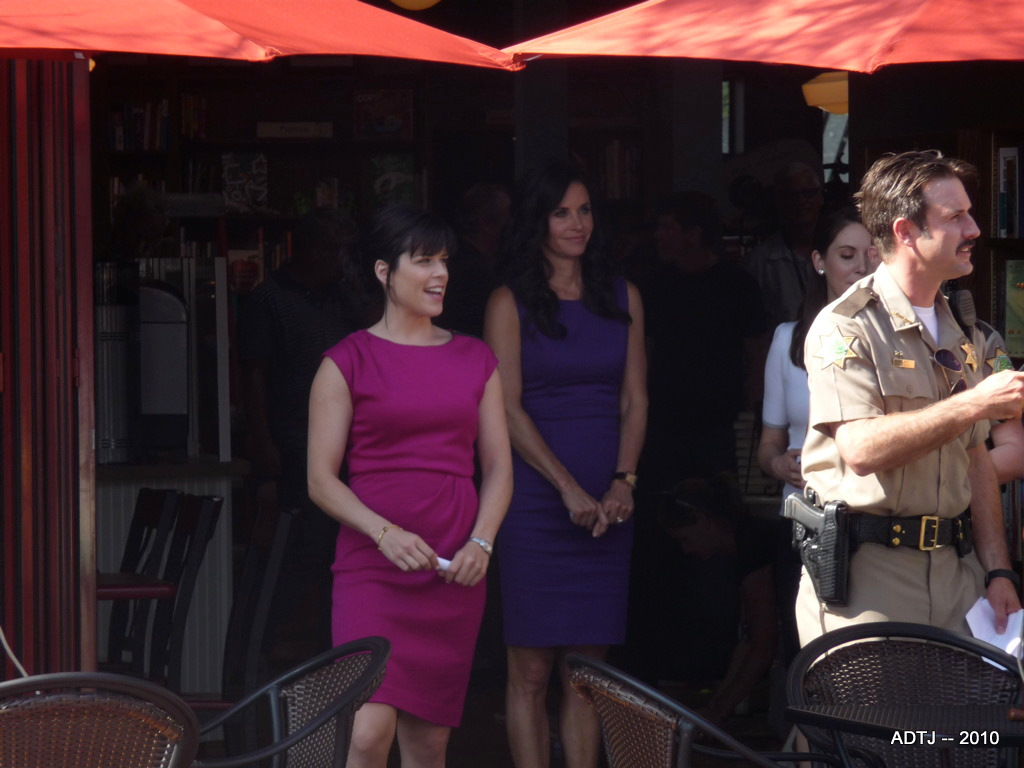 Neve Campbell, Courteney Cox & David Arquette having a good time on location just like the old days. Click for a beautiful high-res copy.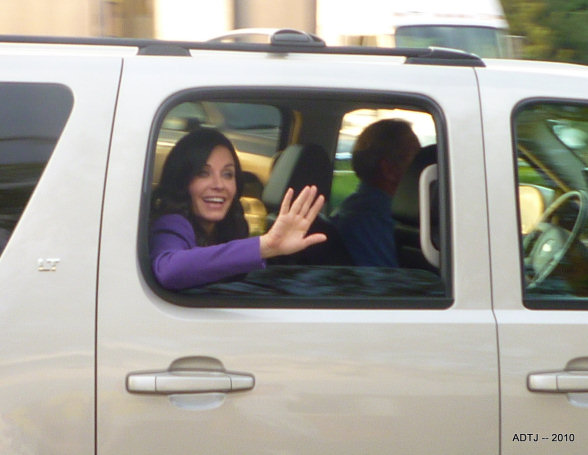 Cox says goodbye, clearly friendlier than her on-screen alter-ego Gale Weathers.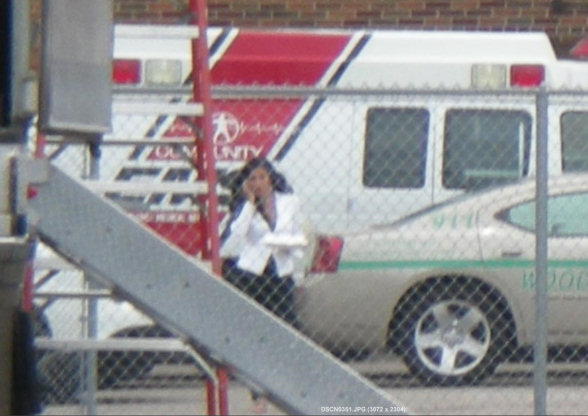 Here's Cox another time among an ambulance and cop car. A candid of Courteney on location, or Gale back to cashing in on death?

Source: TonyFilangeri & Bananadoc