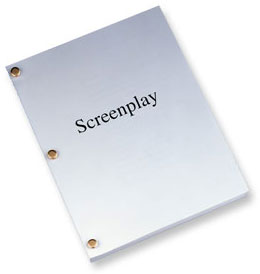 It seems Graham leaving has opened up the gates for some particularly pointed sniper shots at the Scream 4 production, like the following article.
What is going on with "Scream 4″? These cast changes are making us dizzy. Though Lauren Graham confirmed her role in the highly anticipated slasher flick just 10 days ago, she's no longer involved with the production.

Sources close to the production tell Zap2it exclusively that there have been some very significant script changes… and the changes aren't all good. In Kevin Williamson's original script, Graham's role was "a fun role. Not big, but it had some meaty scenes." Shooting began this week, and in the latest draft, "the part was reduced. She had like four lines."

Another source says, "The script changes have put a real strain on the cast. The original 'Scream' cast members aren't happy with the way that things are happening, so it's probably a good thing that [Graham] dropped out before things get messy."

Our source says that the script changes haven't ended. Another draft is on the way, and the cast and crew is four days into shooting. Graham isn't the only victim of the revolving door – Lake Bell was also cast in the flick before she had to drop out.

Link: Zap2It
We're going to call this one out as iffy. Since Scream 4 was greenlit, any leaked info has been passed along quietly to journo's, but here not one but two "close to production" people are not only willing to dish about on-set troubles, but allow to be quoted? And when will Kevin deliver this mythical draft when he has just touched down in Atlanta to throw himself into Season 2 of The Vampire Diaries?
It just sets off warning sirens on a number of levels.
Besides, even if true, the reality of the matter are that even if cast are unhappy at changes, it is no indication of quality. The prime matter is that the architect of the film, Wes Craven, should be happy with the film he's making. It is the job of the professional actor to learn to roll with any changes and bring their best to the show.