Here are a nice pair of photos from the 14th (along with details) of a set/false building front in-progress, downtown Plymouth, MI. According to the source, shooting is planned at the finished location on Monday next week.
"Monday night I passed by the Box Bar and noticed nothing unusual.  By Tuesday, there was a building front — an apparent facade — attached to it, blocking the Box's parking lot.  It turns out the structure is part of the set for Scream 4." says the photographer.
He goes on to say "I've not seen it, but I'm told there is a map of sorts that has been handed out to local business to show where the movie crews will be in the coming days.  Filming in town, I heard, will start on July 19."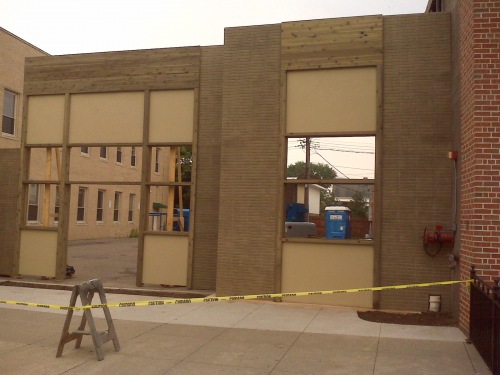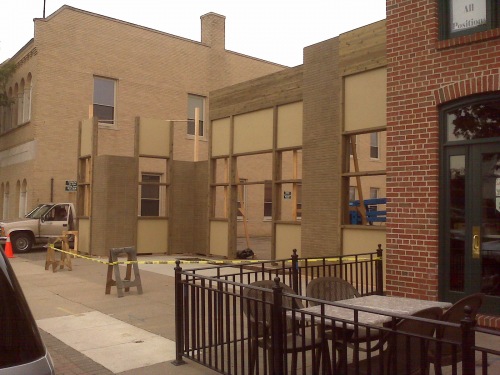 Update (Jul 16): misterkrot has just posted a photo of current progress and seems to think it's a police station. We've already seen Woodsboro's police station – could they be simulating part of the building to utilize the small side street?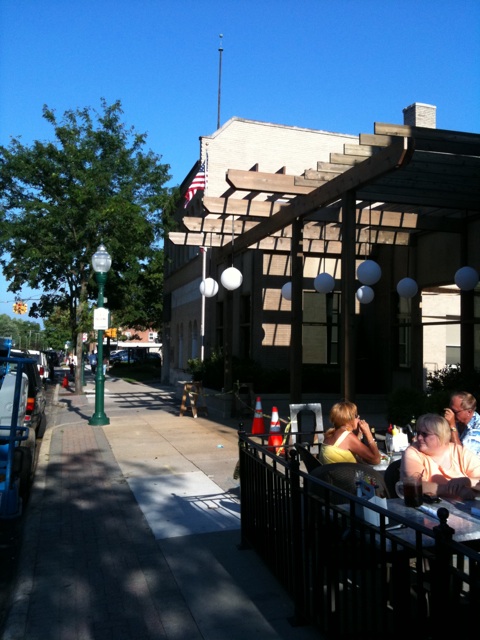 Update 2: Definitely simulating the front doors of Woodsboro Police Station – here's a comparison we thankfully didn't have to make ourselves – cheers to commenter Steve Covington!

Production is currently carrying on with interior night shoots at the Hospital this week. Hopefully anyone close-by and clued-in will respect the boundaries. From Wes Craven: "Paparazzo beware: we had a photographer trespass last night and sent the cops after him. He has not been seen since…"