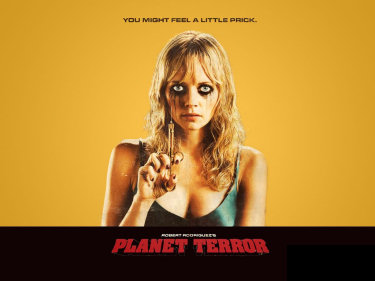 Ann Arbor's Salon Vox (that previously played hairdresser to Hayden P. and Nico T.) indicates Marley Shelton as a cast member via Twitter. Shelton played the heroine in Jamie Blanks' Valentine (2001), which arrived at the tail end of the slasher film resurgence kickstarted by Scream. More recently she ensembled in another Dimension Films pic, Robert Rodriguez's Planet Terror (2007).
Yesterday afternoon Scream 4 actress Marley Shelton came to Salon Vox and worked with stylist Justin Nichols!
If true, good luck pinning down her character, even we're stumped. On one hand, Deputy Judy Hicks is open to someone with a similar slight oddball look, on the other hand the actress who's playing Sidney's publicist Rebecca has so far not been identified.