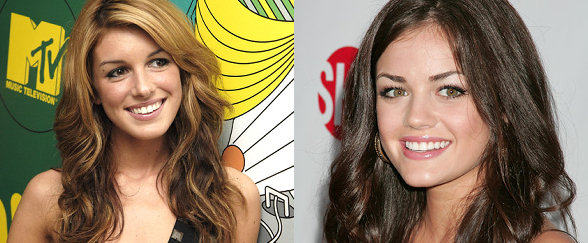 Scream 4 continues to prove itself to be 2011's big talent farm, constantly surprising jaded spoilerhounds along the way. Hot young actresses Shenae Grimes (90210) Lucy Hale (Pretty Little Liars) have been spotted on set. Here are the pics and our commentary on what it could all mean.Four hours ago a Twitter user snapped the assumed-to-be opening scene house as well as Shenae Grimes present.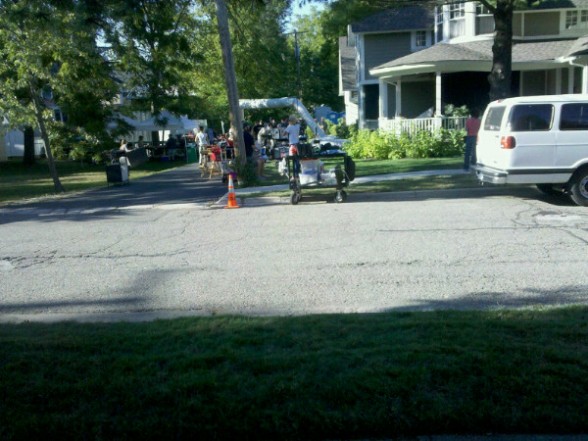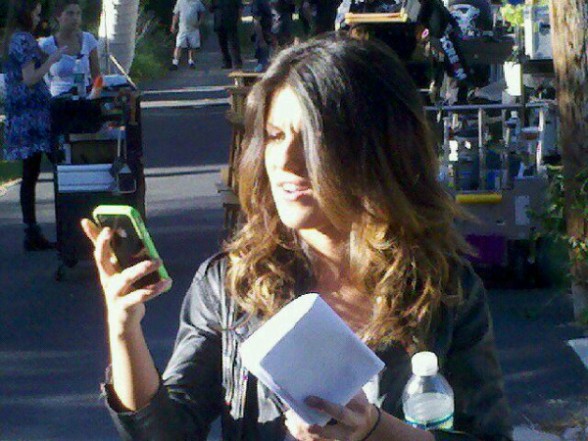 A very short moment later, perhaps cluing in to that photo being an instant giveaway online, Grimes confirmed by posting a photo of herself via her Twitter, captioned "In a fancy shmancy trailer waiting to shoot my cameo in scream 4!! Super stoked! Stay tuned x" and adding half an hour ago "on set waiting to bang out my cameo in scream 4! All hush hush but stay tuned! X"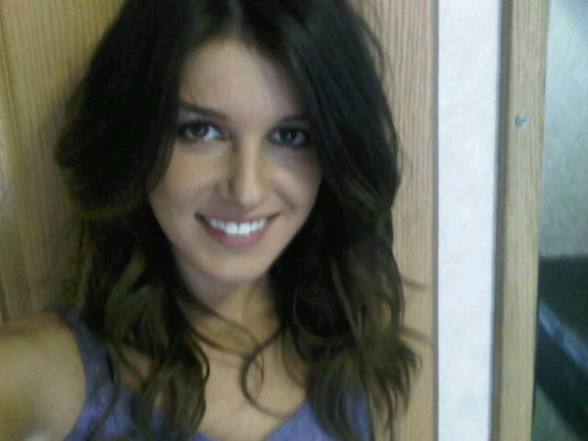 Although not yet confirmed by photo, Lucy Hale has also been spotted by a number of people.

Our theory would be that Scream 4 opens with a double female slicing – which is then revealed to be a Stab sequel on TV. We then follow the viewers – also two girls – who then get the chop for real. It would be a logical extension of the film-within-a-film scenario of Scream 2's successful opener, as well as a way to jam four victims in before the Scream 4 title card hits.
If this is the way they're going, the mystery now would be which out of Grimes/Hale and Anna Paquin & Kristen Bell would be the TV pair and the reality pair. One pair veterans, one pair newcomers. Generally in the past chapters, Stab get the bigger celebrity cameos while Scream gets the up-and-coming hotness. But who knows how this will go. Team Scream may well be implementing a bait and switch. All we can do is speculate, because this is something no photo could possibly confirm. An iron-clad un-spoilerable situation. A relief for many, we're sure.
Thanks to Joseph for the photo tip-off. Something tells us this isn't over yet – stay locked onto Scream-Trilogy for further updates!