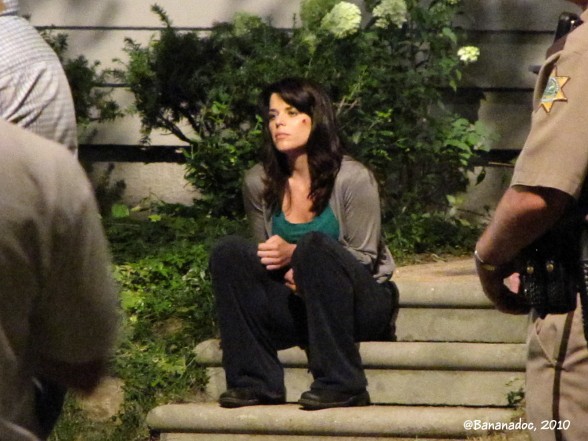 I keep getting asked questions about Neve. Everyone loves Neve, or Sidney, or both of them. There's much debate about her outfits. Does she wear anything other than that pink dress she wore to the book signing? Don't those shoes look a little familiar (or are they just comfortable!)? Have you seen her fight Ghost Face?
Who wouldn't want Sidney to survive? Clearly she's in more than one scene. It wouldn't be Scream if she didn't do battle with Ghost Face at some point in the movie, and we know she won't go down without a fight. She's tough. I'm voting for her getting through to Scream 5. But I have my fingers and toes crossed because I don't trust the new rules one bit.
P.S. In answer to the recurring question, yes I have seen Ghost Face in action on set twice. I'm told by the friend I was with that the first time I saw him I squealed like a little girl.