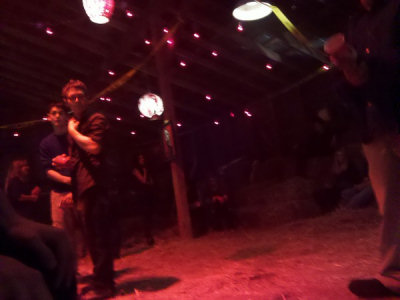 Wes Craven dropped word that Team Scream was "Back at the barn. 82F, 75% humidity. Tonight we will fire shots into the corn field for paparazzi."Yowza! He is of course, referring to the Stab-A-Thon location they were recently hanging out with fake corpses at.
Last week we theorized that they would shoot more costume party scenes this week. A prophecy fulfilled?
Filming at the barn will continue into August 5th.