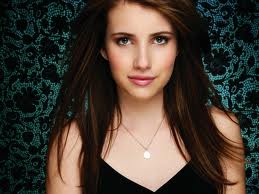 The Hollywood Reporter have mentioned Scream 4's Emma Roberts as one of several contenders for Peter Parker's non-Mary Jane love interest in the Spider-Man reboot (really? Already?) They note the young actress "has twice flown from the set of "Scream 4" for readings."
The role would be a plum one for Roberts, but Spider-Man isn't just a film. It's a franchise. So our question here is: could we be looking at a repeat of Neve Campbell and the Scream sequels? Campbell got so hot between films that wrangling her back for Scream 2 and Scream 3 was a notable headache for Dimension – enough that it severely dictated the storyline of the third chapter.
It's too early to tell, of course, way too early – so this is just idle chit chat. Scream 4 will be long done filming when Spider-Man fires up but the point is, if Roberts ends up in Spider-Man's web for more than one movie, and she's called for in more Screams, there could be a collision at some stage. It's not as if there's not precedent.