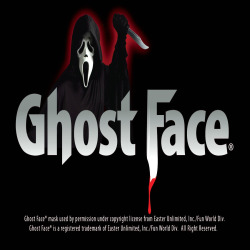 Scream Franchise Examiner have exclusively revealed Fun World's new Ghost Face logo, as well as opened a contest to win a mask signed by Wes Craven (certificate of authenticity included)!
Now, be warned, the path to win this prized possession is not one of minimal work for maximum reward. It's comparable to a scavenger hunt or talent show, mixing a set number of tasks involving deeds and trivia.
No phoning this one in, folks. It's going to be work, but fun work. Luck has nothing to do with it. The criteria seems to be counting on most to write it off as too difficult in order to narrow down to only the most worthy. One – just one – of the ultimate Scream fans out there will collect the bounty.
Will it be you?
Link: Contest page and list of terms