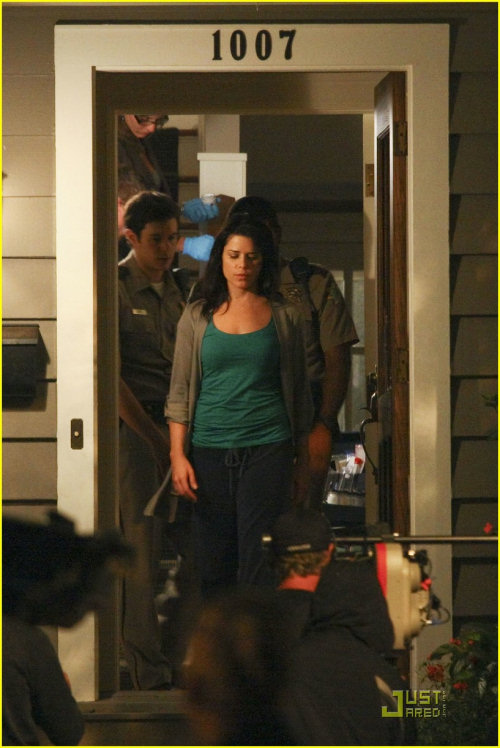 It may be Sidney during a scene. It may be Neve between a scene. But you can bank money on the Prescott lass showing her 'shame face' in Scream 4 when the shit hits the fan – last seen in Scream 3 when Cotton was reported dead and in Scream 2 when Derek was being patched up at the hospital.
Although it all started with Maureen, Sidney is the living legacy of the woman, a proxy for her sins – and as such, Sidney feels responsible every time the killings start up again. Though something tells me this time around, the killer's motives have nothing to do with her. New decade, new excuses.
You can find a larger version and a photoset from the recent Night of the Very Hurt People over at Just Jared.