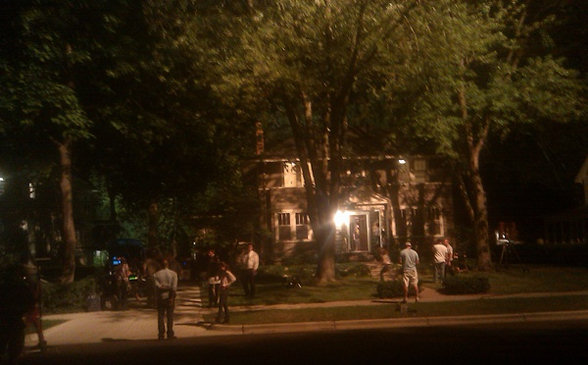 Scream 4 has set up in the Burns Park area and apparently will be there for a while. Here are 3 x videos for your enjoyment.
Here is the house filming at night. Could the interior/exterior be host to the mentioned death scene from last night?
Some daytime footage of where production have set up, gives a better idea of what is happening where:
Various footage of David Arquette, Adam Brody and Anthony Anderson outside the house kindly meeting with the fans:
A big thanks to Kozzie13 for the videos, and mtinkerhess for the photo. Other photos are available at Before The Trailer.