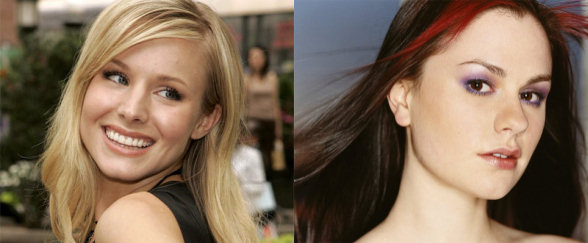 USA Today's Cindy Clark is reporting that star cameos in Scream 4 will include Anna Paquin (True Blood) and Kristen Bell (Heroes).
If true, we have one thing to say: Opening scene victims, anyone?
Thanks to Nick for the tip-off. We're classifying this a rumor for now, so stay tuned.
Update – CONFIRMED! Both Wes Craven and Dimension have confirmed the pair have been cast. The Hollywood Reporter has some further information that the script is 140 pages long and filming was to conclude on Labor Day Weekend but has been extended to September 24th. The notion that the pair of actresses are the opening kills, is also floated.