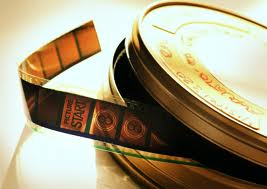 Team Scream have another month of shooting left but word comes today that "as of MONDAY August 23rd, 81 minutes of film completed", relayed by Mr. Fun World, R.J. Torbert. So they would have been assembling a Scream 4 rough cut as they went along, but keep in mind movies are very seldom shot in scene-order so this would not equate to the first 81 minutes of the film, but 81 minutes of various scenes.
Doing the general math, Scream 4 has been shooting for about 2 months – that's about 40 minutes per month. At the most, we could end up with a 2 hour film here. That would fit in nicely with parts 1-3, which ran 111 minutes, 120 minutes and 116 minutes respectively – commonly seen as "extended length" as far as slasher films are expected to go, which we can attribute to the dramatic ensemble nature of the series.
Playing devil's advocate, the ratio holds little water – the final month may be comprised of more difficult, laborious shots that yield a lesser amount of cut-together film at the end of the process. Not to mention the general snipping involved to deliver a refined final cut.
Update – The Hollywood Reporter states the Script is 140 pages long.