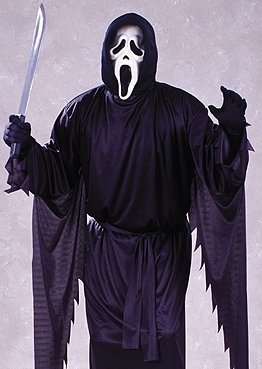 Our friends at Scream Franchise Examiner have revealed another exclusive ace from their well-cut sleeves: "the first ever in-depth interview with R.J. Torbert, Director of Licensing/Product Development of Fun World".
What has it been like working with the Scream license since day one? How far back did talk of 'new masks' begin? What is Torbert's favorite usage of the mask in other film and television? What does communication between Fun World and Scream 4 entail? All this and more are answered – and this is only part one, we're told.
Part one can be found by clicking here – and part two is now also live.