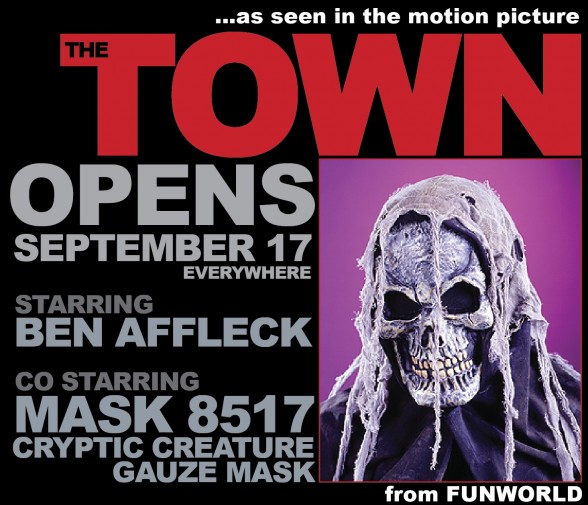 Fun World are no strangers to treating Scream fans to the latest information, and today we share a double decker certain to pique your interest.
First, a Scream 4 tasty tidbit from R.J. Torbert, circa yesterday:
"Just heard from WES CRAVEN minutes ago. Getting ready to film a special scene to open third act. Make sure your blood pressure is not high."
Today "Mr. T." showed off a strong reminder that Fun World has served, and continues to serve, other film productions besides Scream. The "Cryptic Creature" was revealed as the mask worn by Dimension Films alum Ben Affleck (he was the bomb in Phantoms) in bank heist drama The Town, which Warner Bros opens theatrically on September 17th.