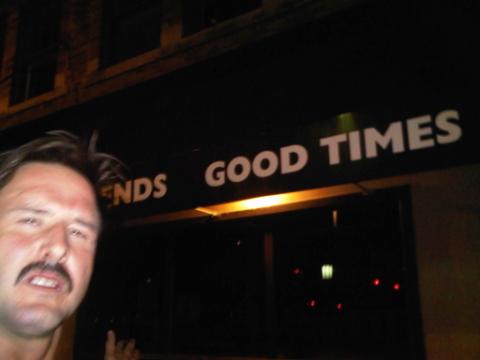 Remember? Goodbye Dewdrop, Hello Mountain Dew. We coined the nickname and won't be dropping it anytime soon, so get on board! Dewdrop is just so 2000 and the last person to utter it got a knife in his Armani suit. You're not an ill-equipped bodyguard, are you? Okay then.
Alas readers, it really is a goodbye to Dewey of sorts because David Arquette finished up on Scream 4 yesterday. From his Twitter:
I just wrapped Scream 4. Sad but so happy to get back home.
The man with the mo signed off with:
"Goodbye Michigan. I love you guys. Thanks for The Good Times"
Over four months ago we covered the return of the stache and barring a suitable window to allow for the option of reshoots, will now stand guard for photographic evidence of stache-no-more. A melancholic moment it will surely be.
Update – from David on Twitter: "No more mustache". Sniff…