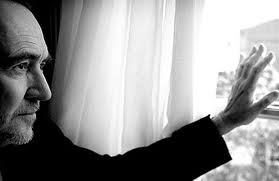 As a follow up to their My Soul To Take coverage, MTV's Kara Warner asked Wes Craven some Scream 4 centric questions.
When we caught up with Craven to discuss "My Soul to Take," we couldn't help but prod the man in charge for some "Scream 4″ scoop, beginning with how he managed to assemble his original stars.

"Well, I could take credit for it, but it wouldn't be accurate," he said.

By the time Craven was asked to direct, Dimension studio head Bob Weinstein had already secured Cox, Arquette and Campbell.

"It was just a matter of me saying, 'Sure,' " Craven added.

For the director, the allure of rejoining the team to work on a good script was icing on the cake.

"I think all of us wanted to do something written by Kevin [Williamson] and to work together again," he said. "We all had such wonderful times on the first three. It has been a return to a great deal of fun — just the pleasure of working together again. We know each other inside and out. There's a lot of shorthand and a lot of fun memories from our past escapades."
Craven also answers the question as to Anna Paquin and Kristen Bell's place rank in the movie – click here to read the full article.
Thanks to Scream Franchise Examiner for tipping us off to this interview. If you haven't done so lately, pay them a visit – several exclusive Scream 4 images and video have been posted throughout the past week.