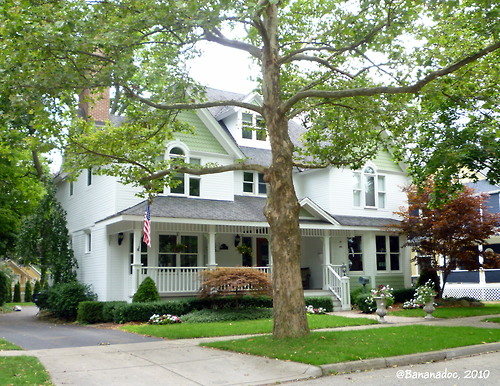 Could this be the Scream 4 modern-day incarnation of Tatum's house from the original Scream? Likely yes, says Bananadoc. Plus: possible plot detail revealed (not a spoiler)…
Because I know how much people love this stuff. I'm pretty sure that the first house they filmed at in Northville is meant to be Dewey and Tatum's parent's house. The scoop is that Dewey and Gale have now bought the house and are renovating it. It's amazing what you learn in casual conversation at a party in the New Hollywood.
Here are some Riley House screenies courtesy of Stale Popcorn.