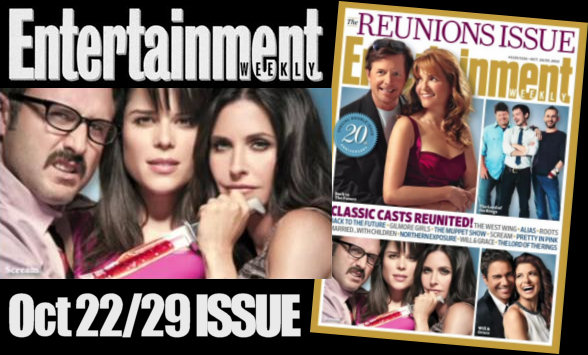 Here is the cover for the October 22-29 issue of Entertainment Weekly, which will feature the final photos that resulted from a Scream 4 original cast reunion photoshoot back in July that Wes Craven was also photographed in. Should be out to tie in with Spike TV's Scream Awards which has a similar cool movies reunion theme going.
Presumably, a photoshoot from the same time covering the younger cast will wind up in another issue down the road.
Click here for a look at the standalone cover
Thanks to Chris for obtaining the cover.
Update – here's an early low-q look at the spread, which will contain more official stills. Yay! Thanks to Social Intercourse for sending this in.