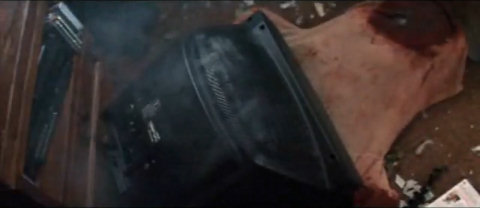 While doing press for My Soul To Take, Wes Craven was, naturally, asked a Scream 4 related question by the sneaky cats at WorstPreviews.com: "Is Matt Lillard returing?" Because, you know, it's not like Lillard himself ever commented, or that after dining with Neve Campbell someone found out why he was there. But we do now have quotage from Craven to put the issue to rest. Hopefully.
Perhaps we should give conspiracy theorists the benefit of the doubt: Stu was the only villain in the series to not be put down by a gun. Maybe some folks out there figure Scream is a zombie flick. Hey, Roman managed to throw furniture around without even having a pulse, remember? Wink, wink.
By our count, Matthew Lillard is now tied with Liev Schreiber and Jamie Kennedy for Scream veterans most asked about returning. For a change of pace, we suggest someone ask if Sidney's pet, Cherokee will be back in Scream 4 for more canine fun!