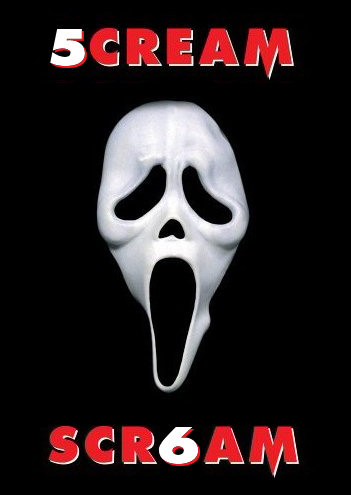 Kevin Williamson delivered the Scream 4 concept as the first chapter of a second trilogy ala Star Wars. However when he dropped all public connection with the movie, you were all left wondering if the plan would go on – or if the original threesome would be demoted into a "quadrilogy" by way of an orphan sequel.
B-D: I have to ask about 'Scream 4′, because there's such a hunger out there for this movie. Are you definitely envisioning this as the start of a second trilogy of sorts? How likely is it that it will continue on past 'Scream 4'?

Our basic policy on this press tour is not to talk about 'Scream 4′, since it's not the film we're promoting. But I'll just answer that question and no more. But yes, the concept is to do the first of a new trilogy, and you know, you have three characters from the original trilogy coming back, and then you have a cast of young new characters.

B-D: Beyond that, do you have another project in mind already?

Well, we just wrapped 'Scream 4′ so we have all of that post-production to do, so that's gonna take us the rest of the year. So that will be what I'm up to. And then who knows? I certainly hope to take a break after that, I've been working for a long time between these two films. So I don't have any distinct plans for the future. Many people are talking to me about television, and this and that, but right now nothing is definite. I've been totally submerged in these two films.
That was from Bloody-Disgusting's interview with Craven, we now have another quote from MTV's interview:
"It is or was a planned trilogy. I think the studio is realistic enough to say, let's see how it does," Craven said. But Kevin Williamson [the series creator and screenwriter] does have an idea for a planned trilogy out of it."
So what do you think, screamers – will Scream 4 usher in a new trilogy? Can Williamson be coaxed back to at least provide treatments – or has a binding mental divorce taken place? As always, only time will tell…