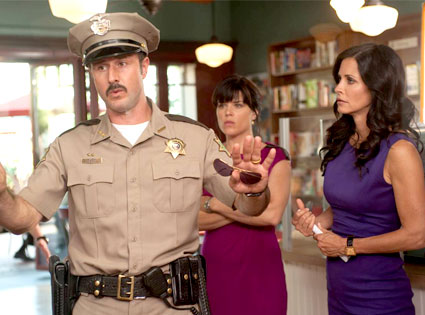 Mountain Dew lays the calm at Woodsboro's bookstore as a concerned Gale and Sidney stand close by. Scream 4 Official Still #2 has made its way online via E! Online 's reportage that Courteney Cox won't be attending the Spike TV's Scream Awards with the rest of the cast.
We would say this photo is a nice consolation prize for the fans out there.
Thanks to Stephanie for the heads-up.
Source: E! Online