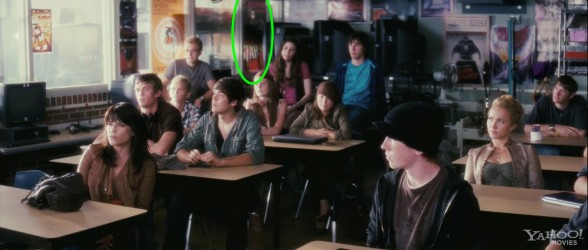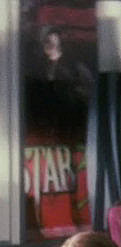 In Scream 3, production of Stab 3: Return To Woodsboro was halted when it's director got all knifey with the cast. We know that in Scream 4, the Stab franchise is suffering from sequelitis due to a glut of presumably inferior entries released (all dreamed up by Gale Weathers). So was #3 finished, then?
The teaser trailer provides the answer. A Stab 3 poster can be seen in the classroom, and look – no subtitle. Looks like Sunrise Studios restarted the project from scratch and came out with a new "based on a true story" movie dramatizing the events of Scream 3.
Look to the right of the classroom for another Stab poster 'easter egg'. A rack is covering half of the poster, so the numerical entry is unknown.