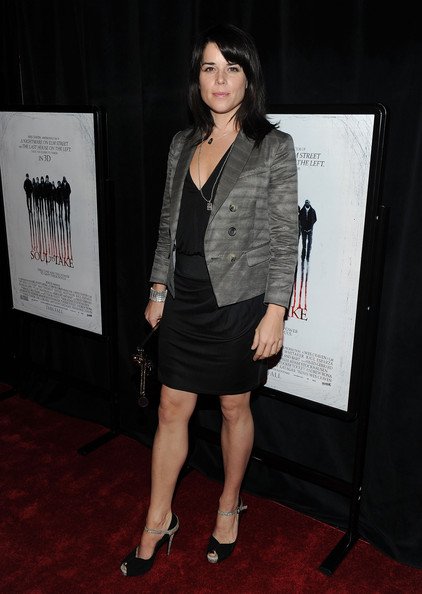 A report is in from the New York Times TimesTalks event that Wes Craven attended. While there was Scream 4 chatter (see further below), we were really interested in what he had to say about My Soul To Take, which will hopefully find its audience on home formats after suffering the high-pressure theatrical environment.
"I'll tell you right now, being blindingly honest," he said, "I have a film out I poured my heart and soul into for four years and it's doing poorly. It's had horrible reviews, I feel lanced and torn apart and scared I'll never work again. I've had things like this happen in my career over a period of time. I've made films that didn't do well, two films in a row that didn't do well. When I wrote 'Nightmare On Elm Street' I'd been out of work for quite a while, I tried three years to get someone to take it seriously. I've been out of work, I've lost all the money I had at times when I thought I'd be set for life. I think there's something about it that's very surreal. I get very nervous when people introduce me as 'the master of horror', I don't feel worthy of that whatsoever. There's tons of guys out there doing great stuff. I kind of feel like a cat on a hot tin roof, I don't know how long I can last. I've gone 40 years, I was thinking of doing one more decade but maybe I'll retire, I can't tell."
And on Scream 4:
"We just finished shooting about two weeks ago. My voice is still hoarse because I was doing press on 'My Soul To Take' at the same time I was shooting 'Scream'. It's in the editing room, we'll probably have a first cut in about a month."

"It's been ten years since the last 'Scream' so it's a look back at that decade in film. Two of the central character kids are in the film club, and are trying to solve the crime of who's the killer by seeing how it's working in the context of genre filmmaking today. It's in the grand scheme of 'Scream' but looking at the culture of kids who like that kind of film."

"This whole concept of 'rules'," he continued, "I've always been leery of the whole concept because a rule is essentially a cliché, and the first thing you want to do is not use the cliché, but it's fun to play with clichés, to have something onscreen that appears to be a cliché, and then of course you have to subvert the cliché. I think the 'Scream' franchise has always been about doing the opposite of what we expect."
Read the full article here at Shock Till You Drop.
Pictured – Neve Campbell at the My Soul To Take theatrical premiere early in the month.