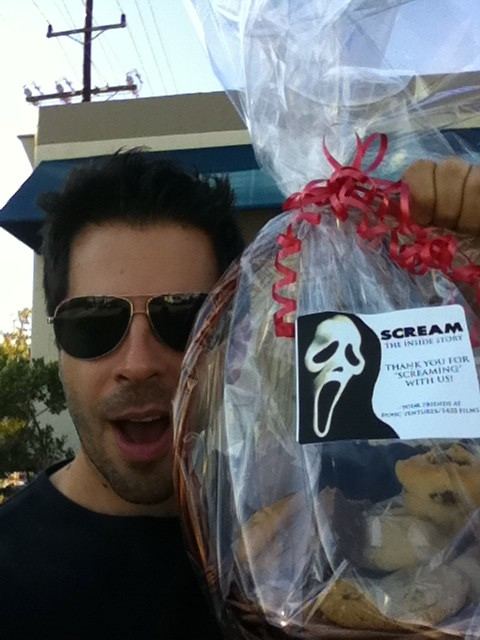 We were alerted via Twitter that Eli Roth, director of the pair of Hostel films, announced last week "Just filmed my interview for the "Scream" documentary. Party time!". Others are eroneously reporting this as the Still Screaming doco, but the photo Roth provided may clue you into a major factoid: this is a completely separate production. The cat's out of the bag now so here's what we know:
Scream: The Inside Story is directed by Dan Farrands, he of substantial genre docs His Name Is Jason: 30 Years Of Friday The 13th and Never Sleep Again: The Elm Street Legacy. Slasher fans will also recognize him as writer of Dimension Films' Halloween: The Curse Of Michael Myers.
In addition, Farrands has one heckuva lucky connection to Scream that he'll surely exploit: in his youth he attended Santa Rosa High School, which was later to be Woodsboro High before the school board essentially kicked production out of there after the script material caused substantial community uproar.
Scream: The Inside Story will air on A&E/BIO Channel next year, presumably close to Scream 4's release.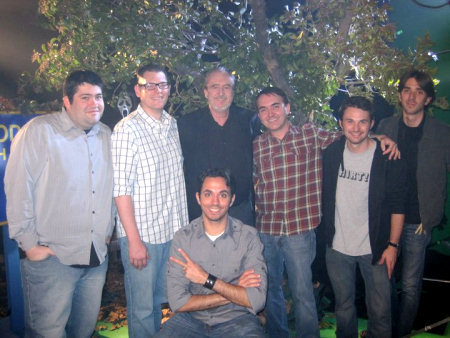 Stay tuned to Scream-Trilogy for more info to come as it rolls in. Here is a crew photo from Facebook – that's Wes Craven & Farrands in the middle. The more Scream coverage, the merrier…