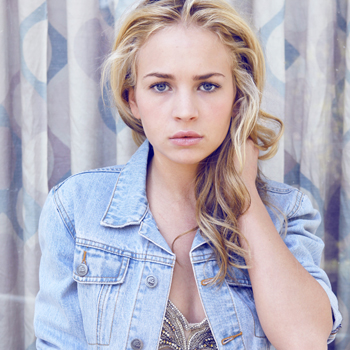 The latest 'first' interview snippet of a series newcomer that is surprisingly revealing – from the names of those Robertson worked with (besides Aimee Teegarden), it can be easily deduced if her character appears in a Stab scene, or Scream's "real-life". Read on if you wanna know…
Can you tell us anything about Scream Four?
No, I was like sworn to secrecy.  They said, "You can tell them who's in it, who you have scenes with and that's it."

Well by all means, share.
So I have scenes with Aimee Teegarden, from Friday Night Lights?  I love her; she's super fun and super swert.  And I have a brief encounter with Adam Brody and David Arquette-  but I mean, very brief.

That sounds like a dangerous combination.
Oh yeah, they're total chaos on set together.
Source: Nylon Mag