The worlds of Scream and Stab collide! Here's video footage that puts you right at opening night of the Scream 4 Art & Prop Exhibit in Burbank. It's all thanks to 'Sidneyloverboy' who also emailed us two close looks at some choice photos…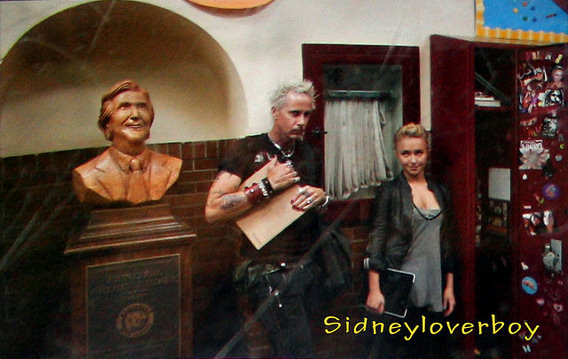 Principle Himbry, Memorialized! An incredible shot of Woodsboro High's interior reveals just how Principle Himbry from the original Scream is remembered – ironically, the complete opposite of his bitter self. Not to be upstaged by The Fonz – uh, we mean The Himb (can we start a thing with that? No? Okay) – also featured in the photo are uber-cool prop-master Skip Crank and Hayden Panettiere as Kirby. Check out the locker – is that a piece of the Final Destination 4 poster art up there?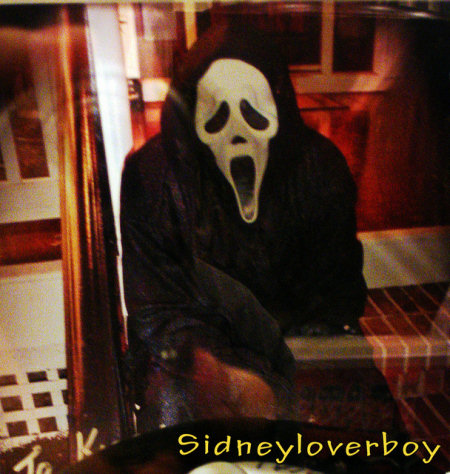 Ghostface takes a breather. It's hard work for a slasher to retain peak speed after running up so many staircases. But cheesy jokes aside, what's interesting about this photo is it's autographed "To Kirby" (partially visible here, completely in the video). Could Kirby be the ultimate Stab fanatic? Hmm…
For details on the art & prop show click here. It runs to November 15th only!