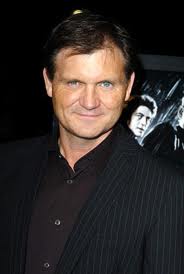 Leading industry dirt website Deadline Hollywood reports that Kevin Williamson has signed a lucrative 3-year TV deal with Warner Bros TV to continue running his hit The Vampire Diaries as well as develop other projects. So where does this leave Williamson's participation in Scream 5 & Scream 6?
Considering the popular writer's "if you can't say something nice don't say anything at all" public separation from Scream 4 when it was revealed in July that he was no longer the sole writer on the project, those future chapters showed the first signs of vapor.
The needs of Vampire Diaries became a root cause for the behind-the-scenes upset: Missed draft deadlines squeezed the task of perfecting the script for production into an impossible window… and an impossible choice.
TV has long wrestled Williamson's career for attention – Scream 2 was drafted under pressure during the creation of Dawson's Creek, and then he dropped out of writing Scream 3 for TV's Wasteland (among other commitments).
In happier times he pitched a new trilogy. He has the ideas. He has the master plan. Plus a contract option to write Scream 5. If Scream 4 is a gigantic hit, the Weinsteins will want to capitalize. What would it take to make things right? Now more than ever, this TV deal solidifies Williamson's priorities – for the next 3 years, at least. Even if time and dollars could heal all wounds – could he write and develop the next script even if he wanted to?