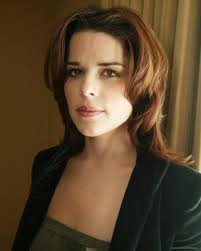 A small article from The Telegraph features a Neve Campbell quote about why almost didn't come back for Scream 4. And an explanation for who changed her mind…
Neve said: "I was happy with the first three films we did in the series and thought we should leave it on a high."

But she revealed film-maker Harvey Weinstein convinced her there was still more life in the story and in the end she really enjoyed making the film.
So there you have it. We should all thank Money – um, we mean Harvey – for convincing Campbell to sign on.
It was a close call there for a while, because there was no script to lure her in – it was still being worked on by Kevin Williamson, who mid-draft had to consider a Sidney-less rewrite after her initial refusal to return. Now, how to convince her for a Scream 5?
Source: The Telegraph