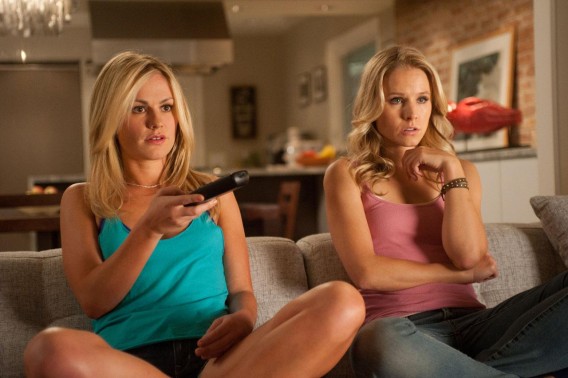 Sometimes holding off pays off. Today we finally have a HQ copy for you of Anna Paquin & Kristen Bell (aka Blue & Pink) lounging on the couch reacting to their TV set. They're certainly the hottest couch potatoes we've ever seen.
Hedging our bets here, we'd say 50/50 it's either a Stab they're watching, or a news report bearing bad news.
Click image to enlarge. Unwatermarked copy credit goes to Shock Till You Drop, but an additional thanks to Dread Central for the copy we originally used before replacing it.