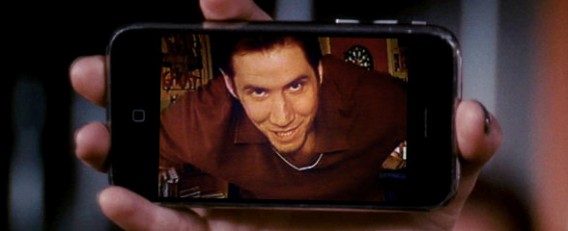 In an interview with Ask Men, Jamie Kennedy was asked for the umpteenth time if he is in Scream 4. His answer was surprising…
Can we expect to see you in Scream 4?
JK : I can't tell you that! You'll have to watch and find out!
This is an important statement to look at as this is the first time Kennedy has altered his answer. Usually he is firm in shooting the rumors down. Yet here, he gives a zipped lipped response reminiscent of how the other cast members are under order not to reveal anything. So let's back up a little:
July 23 was the last time the press asked him about coming back. He backed up a denial by mentioning that he discussed it with Kevin Williamson a few days prior. So we can safely say up to this point, he definitely wasn't coming back.
August 23 marked 81 minutes worth of scenes shot and assembled (that's at least 40 minutes off average Scream runtime) and that the screenplay was now 140 pages long, suggesting alterations continued well past July. The remainder of the recently extended shoot was primarily additional cast members. Filming ended September 22.
November 8 at the Scream 4 Art Show, propmaster Skip Crank told Bloody-Disgusting:
"Everyone wanted to be in it", Crank told me. "There were people calling saying, 'I wanna do this'…of course, everyone wanted Matt Lillard back in there, and Jamie Kennedy, and how can we get this person to come back?…there are a lot of people in the film that show up that nobody knows about. It'll be a big surprise."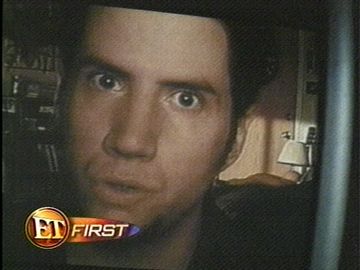 Crank's statement was firmly about returnees, not simply secret new cast members. It's a very short list of who could possibly return, and he emphasized that there are a more than one. Randy is clearly "gone", but we're talking actors here. Between unused footage and the movies-within-movies, there is definitely wiggle room to bring Kennedy back.
As for the deja vu, back in 1999 scream-trilogy.com broke the world exclusive that Jamie Kennedy would somehow be returning as Randy in Scream 3. The scorn and ridicule launched against the site was enormous, because fans simply couldn't wrap their head around how such a thing would be possible. There was simply no logical way for it to be done, they argued. Then ET footage came and confirmed his return, and the nature of it.
So our point is, that the exclusion of Jamie Kennedy in Scream 4 cannot be assumed based on probability alone, because current evidence and past precedent support a possible appearance. Only time will tell…